Recent Projects We've Completed For Our Clients
We Build Solutions For Your Everyday Problems
Some Words From Our Clients
"This is hands down the best website developer I've ever had in my life. If you're currently looking for a website developer of any sort do yourself a favor and check them out."
Omg that is amazing brother! Thank you! You are amazing at this
iFusion is the Rolls Royce of web designers
Omg I love it!!!! You're awesome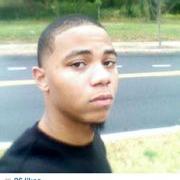 I Really like it brother
I am so exited for my website….whoop whoop
Our Proven Process, Produces Results
1. MEETING
Let's first find out where your market is, and see what your consumer, clients, and visitors expect from you.
2. PLANNING
Now being educated about your company, your type of clientele and also your competitors, we can begin planning on how to implement "best of" expectations and begin sizing up the scope of the project.
3. EXECUTE
Now that the wireframes have been sketched up, now we begin grinding away on our machines, fulfilling a demo version with all necessary and planned components and features that you need to maximize your online potential.
4. TESTING
With a live demo for you to poke and prod at, we now collaborate together further and discover what design elements need to be tweaked, what needs to be poked over another 10 pixels, and ensure that the design style is fully display compatable with all major browsers, including popular screen resolutions and mobile devices.
5. DELIVERY
Upon making necessary adjustments and testing code durability, your site is now ready for launch into the public, complete with new quality controlled brandings and presentation of your company or organization. This is turning over a new stone, this is the Zenith, this is where you discover just what it is you have been missing out on without obstacles of poorly constructed design and potential client management interfaces to efficiently handle incoming information requests and sales. This is where you win!
We're Here To Help Your Business Blast Off!
Through Creative Ideas, Innovation & Sheer Determination